This fortnights lesson …
In the lesson "The Big Picnic," preschoolers age two to five will learn that nothing is too big for God.
Kids will learn that no matter how big their problems are, God is bigger! They can trust God to take care of their problems with His big, strong power.
We'll look at the miracle Jesus performed when he turned one boy's lunch into enough loaves and fishes to feed a huge crowd.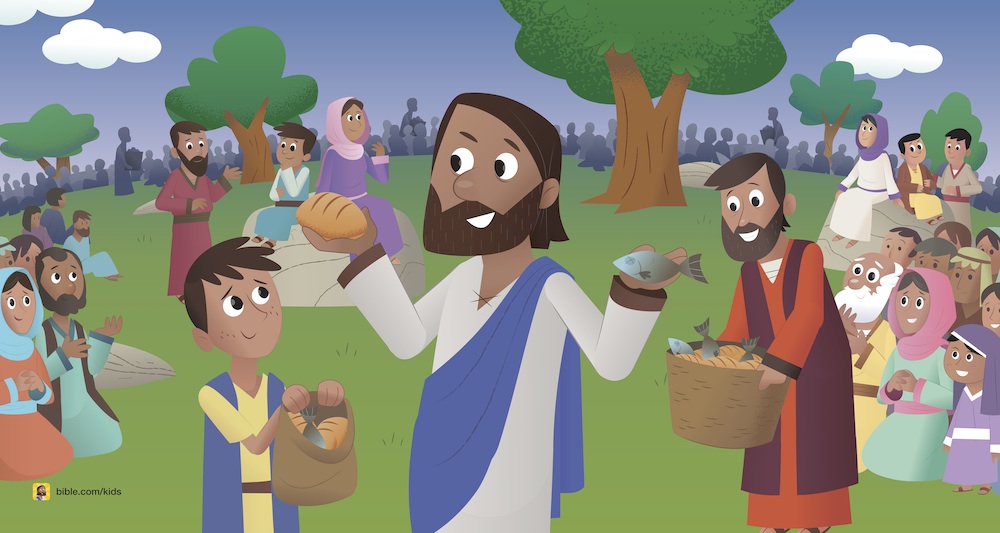 What problems are too big for God?
Nothing is too big for God!
What is our Bible verse?
Practice with the actions!
Jeremiah 32:17 (NLT) "O … Lord! You made the heavens and earth… Nothing is too hard for you!"
Practice your Memory Verse!
We'd love to see you practicing your Memory Verses! Take a video and get Mum and Dad to send it into us so we can see all the amazing work you are doing!
Parents: We will not share any videos/photos until we specifically contact you to request so.
Activity Sheets
Download all the Activity Sheets for The King and the Kingdom